Software Engineer, Tech Lead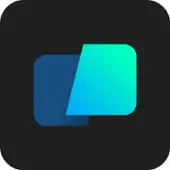 Warp
Software Engineering
Remote · Washington, DC, USA
Posted on Tuesday, November 21, 2023
The cloud-backed terminal for individuals and teams
Warp is modernizing the command line experience to make it more intuitive and collaborative for modern developers and teams, turning the terminal into a real platform to enable engineering workflows. Our mission is to elevate developer productivity, and the team is excited to have this opportunity to radically improve a tool that every developer uses and fundamentally change how software development and devops are done.
We are looking for outstanding product-focused software engineers who want to work on re-imagining a product that we developers use every day. As an Engineer at Warp, you'll have the chance to tackle difficult technical problems. One of the main reasons there has been little innovation in this space is that, for historical reasons, the terminal/shell division makes it hard to innovate. You'll get to work on a fast moving project right from day one! Also, as a foundational member of our early team, you'll be instrumental in shaping our company culture and long-term engineering practices.
🎥 Here's a quick 3-min video of Zach Lloyd, our founder and CEO, giving an overview of the product and the company: https://www.loom.com/share/b2824d2c8cd649faa466d6ca2a770939
As a Software Engineer, Tech Lead, you will…
Participate in all aspects of software development activities, including design, coding, code review, unit/integration testing, bug fixing, and code/API documentation.
Collaborate closely with the rest of engineering, as well as other stakeholders from our growth, marketing, and product teams, to plan features and build a high quality product that elevates the productivity of all developers.
Improve Warp's performance and reliability by building new features or polishing existing parts of the product.
Fast prototyping of ideas and concepts and researching the latest industry trends.
Work across the entire technical stack to ensure users have the most efficient and delightful experience using Warp. The features you develop will span all aspects of the user experience, making you an expert on what their needs are.
Be a mentor and provide thoughtful feedback to your peers, and build strong personal connections with your teammates!
You may be a good fit if...
You are passionate about helping developers get more done — would jump at the chance to work on this particular product

You have amazing engineering chops, but are also product- and user-focused

You have great communication and collaboration skills

You're sensitive to developers' needs, and can develop warm relationships with developers

Bonus:

Building native apps in Rust or WASM

Shell or Linux-programming

OpenGL, WebG, or other graphics programming

Building open-source software
At Warp, we are dedicated to building a diverse, inclusive, and authentic workplace. So if you're excited about this role, but your past experience doesn't align perfectly with every qualification in this job description – we encourage you to apply anyways! We are a community of curious learners, and most of us are learning some skills for the first time (like our engineers learning to program Warp in Rust). You might be just the right candidate for this or other roles.
Salary Transparency
Total compensation at Warp consists of two parts: 1) a competitive base salary, and most importantly, 2) meaningful equity.
When we find the right person, we try to put our best foot forward with an offer that excites you. We consider what you'd like to be paid, the skills and level of experience you bring, what similar jobs pay, and make sure there's equal pay for equal work among those you'll be working with. The budgeted compensation amount for this role is targeted at $145,000 - $260,000.
In addition to salary, all employees receive further compensation in the form of equity in the company. This is a meaningful stock option grant with a four-year vesting period and one-year cliff. Your equity is where most of the significant upside potential is. Comparing startup equity is always a bit tricky, so we're happy to walk you through different valuation scenarios at the offer stage in order to help paint a clearer picture of the upside.
Final total compensation is determined by multiple factors including your experience and expertise and may vary from the amounts listed above.
What We Offer
Competitive Salary & Meaningful Equity – we will stretch to get the right talent on board

Full Medical, Dental and Vision Benefits

Flexible remote-first culture, with optional WeWork in SF and an office space in NYC for folks who want to work together IRL

20-days of Paid Time Off

12 US Holidays

16 weeks of paid Parental Leave for both birthing and non-birthing parents

Twice-a-year company retreats

Monthly gym stipend

401(k)

Pre-Tax FSA Health Savings Plan

Complimentary OneMedical membership
Individuals seeking employment at Warp are considered without regards to race, color, religion, national origin, age, sex, marital status, ancestry, physical or mental disability, veteran status, gender identity, or sexual orientation.
About Warp
We are a company run by product-first builders, building a core product for all developers. We are committed to understanding our users deeply. We believe we will ultimately build the best product and business if that team includes developers and designers from a wide range of backgrounds. The early team comes from Google, Dropbox, Gem, LinkedIn, and Facebook. We are looking for passionate individuals to join us and help bring Warp to the world.
We value honesty, humility, and pragmatism, and our core product principle is focusing on the user. If you're interested in learning more about our company values and what our engineering team culture is like, please take a look at our internal How We Work guide.
We're very fortunate to be backed by a great group of venture capital firms. In October 2021, we closed a $17M Series A ($23M total raised), led by Dylan Field (Co-Founder and CEO, Figma). Other investors include Google Ventures, Neo, and Box Group, as well as a network of passionate angels, including Elad Gil (early investor in Airbnb, Pinterest, Stripe, and Square), Jeff Weiner (Executive Chairman and Ex-CEO, LinkedIn), and Marc Benioff (Founder and CEO, Salesforce).
The Product
Here's a quick demo showing some of our current features…
This is just the start, as our plan is to build out a set of experiences in the terminal that don't exist today like collaboration, environment sharing, rich data types and more.
The Opportunity
The terminal is one of very few tools used by every developer every day, which makes it an ideal gateway to improving all sorts of developer activities. We believe there is an opportunity to build a unicorn-sized business improving the command-line. Our strategy is bottom-up developer adoption, followed by driving revenue through enterprise sales and distribution partnerships.
To start, our goal is to become the everyday terminal of choice with individual users – immediately usable as a backwards-compatible terminal replacement with the developer's shell of choice. We have built a closed-source server, which will implement all of the cloud-enabled features. These features will invite users to share their work with others, driving growth and encouraging collaboration. We'll also focus on building a community and an ecosystem of terminal plugins and apps, creating network effects.
At higher levels of team penetration, we will offer an enterprise plan with features around privacy, security and environment management (e.g. secure distribution and management of API keys). These larger enterprise plans will be the ultimate driver of revenue, along with potential distribution deals for companies that see CLI integrations as a way to reach new customers.
A couple college students, totally unprompted, wrote a piece on why new students should work at Warp as part of their new newsletter they are launching called "Why You Should Join." It's an incredibly well researched and thoughtful article about the market and competitive landscape, and accurately reflects our thesis. Read it here.